I've been talking about it for days, but in case you missed it, I got together with four other local bloggers last week for a Thanksgiving dinner. Today is the day we are sharing all of our recipes. I tried each and every one of them, and let me assure you- you want to get your hands on these recipes!! Some of them are tried and true favorites, but some of them were new to me, and I'll be adding some of them to our actual Thanksgiving table this year!
Just check out this spread! Isn't it gorgeous?
Ashlee from Ashlee Marie was the mastermind behind the get-together, and Jessica from Butter with a Side of Bread was nice enough to host the Blogger Thanksgiving Dinner at her lovely home. Then of course there was me, Ruthie from Cooking with Ruthie, and Aimee from Like Mother Like Daughter.
Seriously talented ladies, every one. Not to mention super cute, fun, and down to earth friendly. I had so much fun hanging out with them. If you aren't following them, you need to visit their websites and change that. They all post amazing recipes!!
Thanksgiving Recipes from Blogger Thanksgiving 2014
Classic Roasted Turkey from Butter with a Side of Bread
First of all, this is the most beautiful turkey that I have ever laid eyes on. And it tasted fabulous- tender and full of flavor. Rachel loved it and kept asking for more. She called it "bacon" so you know it was good! 😉

Mashed Potatoes from Like Mother Like Daughter
Mashed potatoes might be my favorite part of Thanksgiving dinner. I love them! These were super delicious, and I found out they have a secret ingredient that made them so good!

Thanksgiving Gravy from Like Mother Like Daughter
This gravy is made with flour instead of cornstarch. That is exactly how I like it. Simple, but oh so yummy!!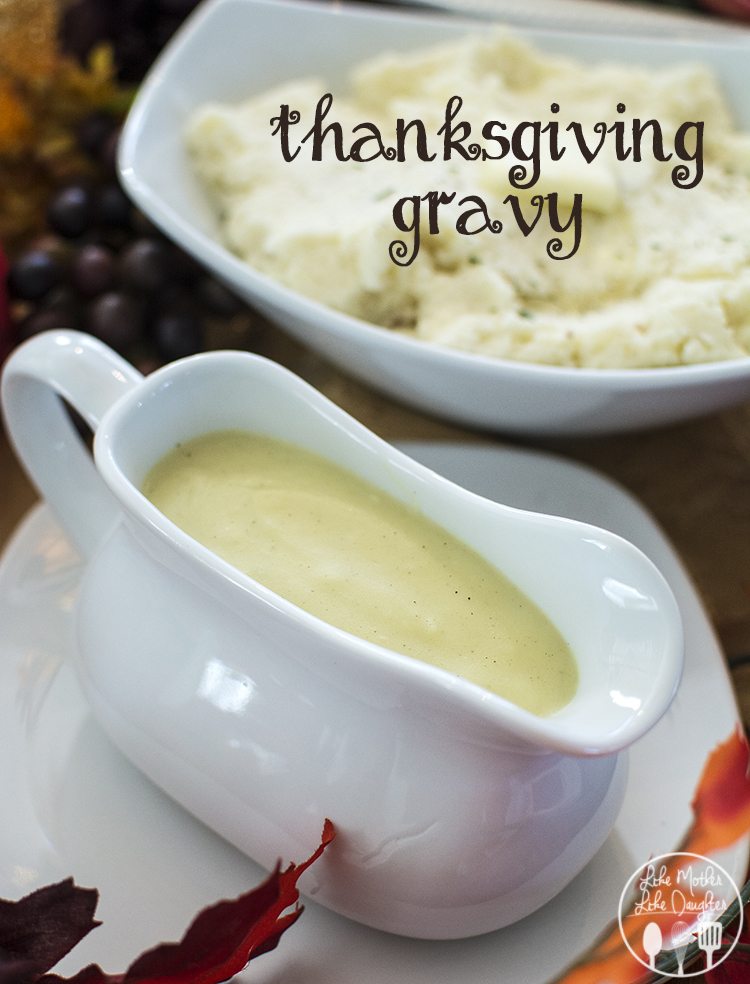 Easy Thanksgiving Stuffing from Creations by Kara
This is a staple at our Thanksgiving table, and it has been for years. It's easy to make, and so much better than the stuff out of a box!

Green Bean Casserole from Ashlee Marie
Honestly, this was the best Green Bean Casserole I've ever had. Ashlee added bacon, and it was so dang yummy!

Waldorf Salad from Butter with a Side of Bread
I've had Waldorf salad many times before, but never with cinnamon. I absolutely loved it!!

Creamy Cranberry Salad from Creations by Kara
This is the first time I've ever made Cranberry Salad, and my family loved it!


Twice Baked Sweet Potatoes from Cooking with Ruthie
I am not usually a fan of sweet potatoes, but oh my goodness these were good. That coconut and nuts on the top made these divine!!
Homemade Croissants from Ashlee Marie
Homemade croissants- oh goodness. I brought a couple home, and my 16 year old ate one. And said, "Mmmm. Mom, these don't just look like croissants, they taste like croissants. How come you never make them? Can I have the other one?" Yep, they were amazing.

Compound Butters from Cooking with Ruthie
This is the first time I've ever tried compound butters, and I am sold! They were both delicious, but the orange butter was my favorite. Like eating an orange roll, but without all the work. Heavenly!
Pecan Pie Bars from Butter with a Side of Bread
Oh dear. We all sampled these before the meal. Then I had to have another one after the meal for the ride home. No way I could serve them only for Thanksgiving. They deserve to be served all year long!

Autumn Bark from Cooking with Ruthie
I loved the flavors and textures in this chocolate bark. And seriously, how pretty is that for a fall treat?
Pumpkin Braid from Ashlee Marie
This braid was not only beautiful, it was delish. This was Rachel's favorite part of the whole meal. And it has pumpkin in it, which is a vegetable, so it's totally healthy, right?


Banana Cream Pie from Like Mother Like Daughter
Whenever I ask my boys what kind of pie they want for Thanksgiving, their reply is "Banana Cream Pie!" Every time. This one has real whipped cream. Which is a must. It was delicious!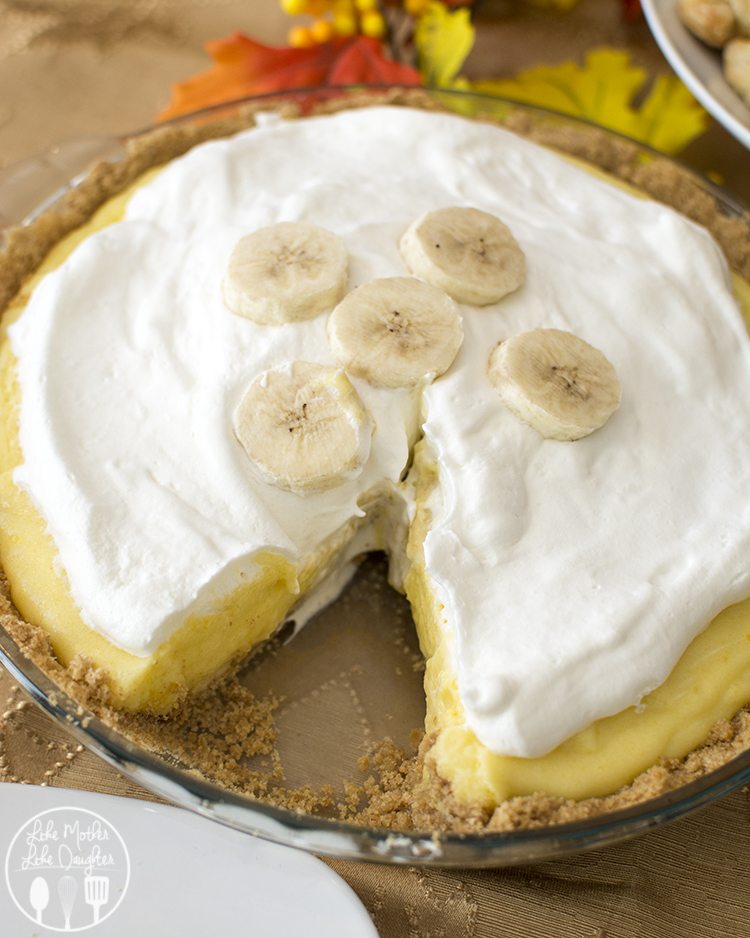 Chocolate Turtle Pie from Creations by Kara
I don't really have words to describe this pie. A layer of melted chocolate, a layer of caramel and salted peanuts, a layer of creamy chocolate, a layer of fresh whipped cream. I drool just thinking about it.

Pumpkin Pie from Like Mother Like Daughter
I was about to pop a button by the time I got to this pie, so I just had a taste. Three words: sweetened.condensed.milk. In pumpkin pie. Genius!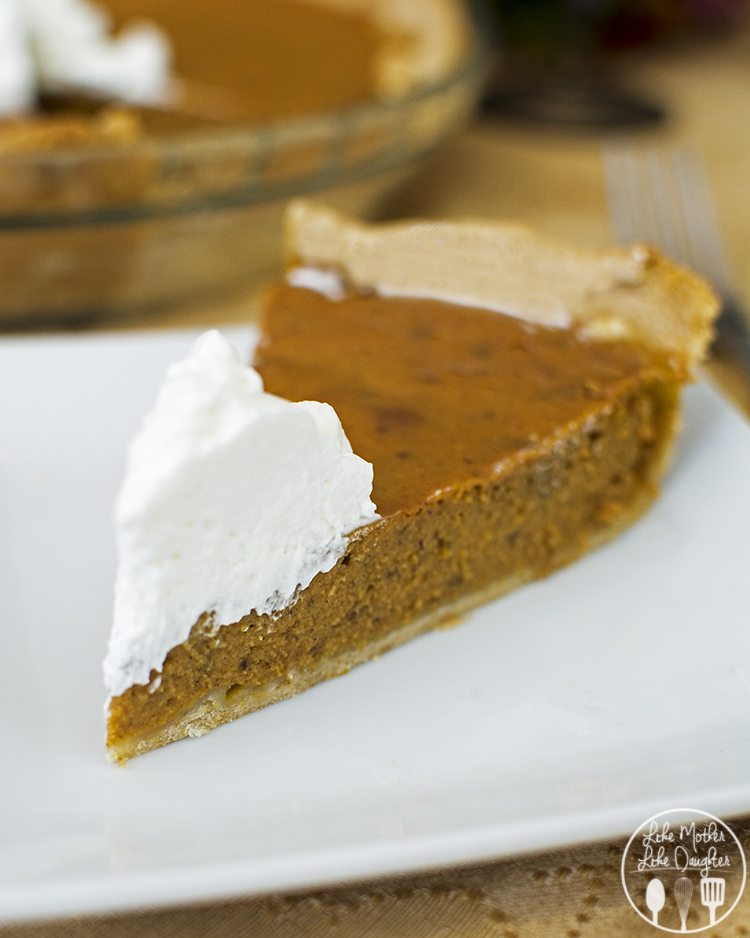 See what I mean? Those were some serious good eats! Which recipe is calling your name?